GASBOOK 30 YUNI YOSHIDA release
GAS AS INTERFACE CO.,LTD released "GASBOOK30 YUNI YOSHIDA" on November 12, 2014,that is the collected work of Yuni Yoshida, who is an art director/graphic designer active worldwide.
YUNI YOSHIDA
Yuni Yoshida is an art directer working on numerous advetisement like used in a campaign of Laforet Harajuku, for the musical produced by Hideki Noda, and also producing many CD covers for popular musicians like Chara, Kaera Kimura, AKB48 and Shoko Nakagawa.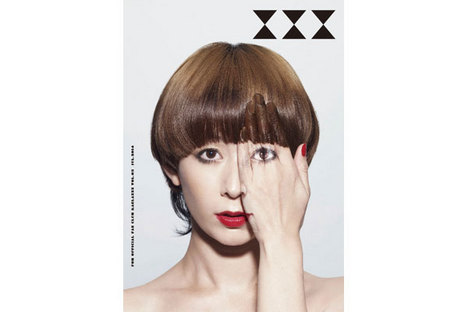 KAELAXXX / 2014
And, Mercedes-Benz, Fashion Week TOKYO, THEATRE PRODUCTS, J-WAVE, Wachoal, Afternoon Tea, Mitsukoshi Isetan and other domestic and foreign famous companys or brands send love call to her.
SO-EN / 75 YEARS OF GIRLS (w / NAM) / 2011
This anthology contained her various works over 160 pages including her newly composed that planned for the first anthology and the first personal exhibition. It expresses every part of the her view of the world. Furthermore, it also compiles some of her treasured files that was selected carefully by herself like making photographs that the source of the Yuni Yoshida's imagination.
The precious one which enables us to peep into a brain of top art director Yuni Yoshida who continues attracting the world.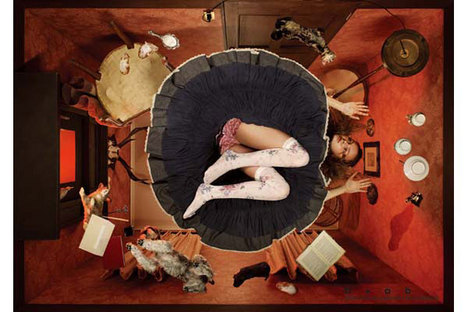 b+ab Fall & Winter / 2007
In addition, her first personal exhibition "IMAGINATOMY" was held in Laforet museum Harajuku until November 24, 2014.
GASBOOK 30 YUNI YOSHIDA
Release date: November 12, 2014
Set price: 3,700yen +tax
Volume: 168pages
Format: 245mm x 176mm hard cover
Publisher: GAS AS INTERFACE CO.,LTD
ISBN: 978-4-9904726-4-1
TEL: 03-5775-0825
Text & Photos: Gas As Interface Co., Ltd.
Translation: Akari Otomo